Garden Offices
Our Garden Room Office kits are made with the highest quality of QuadCore Insulated Panels on the roof, walls and floor. The unique channel installation method eliminates the need for a timber or steel frame substructure, the speed of build means our buildings can be installed by a competent DIYer within 1 day, creating a watertight building whatever the weather.
What is a Garden Room Office?
A Garden Office is a fantastic and innovative way to work from home with more freedom and without the stress of family distractions and noise. From our most modest garden room, the Piccolo, to the largest garden room we offer, the Grande, you can choose which space best suits your needs and the size of your garden best.
How to build a garden office
Building a garden room office is easier than ever with The Insulated Panel Store. All of our garden room kits come with easy to follow instructions, so that you can assemble your new garden room office yourself in just 1 day! Our easy DIY kits include an insulated roof, wall and floor panels, flashings, accessories and a fixing kit. It's never been easier to install a garden room office by yourself in such a short timeframe. Your new garden room office is long lasting too, with a waterproof and wind tight substructure.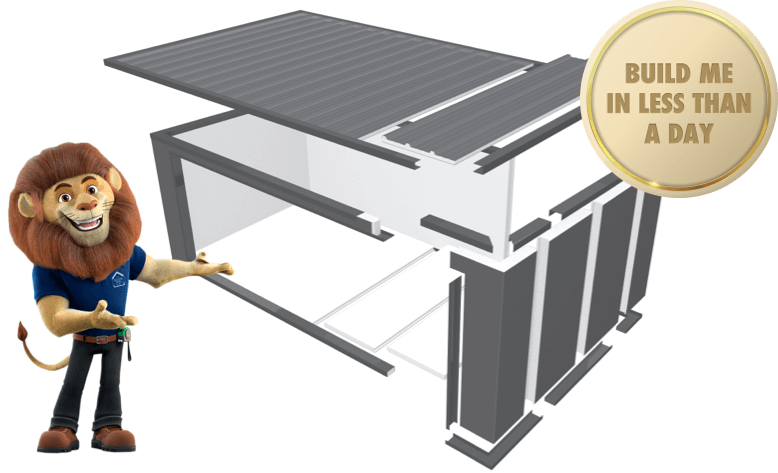 Benefits of a Garden Room Office:
Peace and quiet
Create a tranquil work space in your own back garden and escape the distractions of your home without needing to leave your property. Your room stands separate from the rest of your house, so you don't have to worry about any disturbances whilst you work
Cut your commute
Help separate your work life from your home life, so when you finish work at the end of a long day, you can still feel like you're coming home. The bonus? Your commute is cut down significantly to just the space between your garden room and your backdoor!
Design it your way
A garden room is different from the classic office space because it can be customised and designed exactly how you wish. From vibrant feature walls to bringing the outside inside with some plants, your office will be completely unique and different from the traditional office setup.
Insulated garden offices
Built using our premium quality insulated panels, our rooms guarantee excellent thermal and structural performance, and with a life expectancy of over 40 years, you can have the peace of mind that your office will be built to last. The unique channel installation method completely eliminates the need for a timber or steel frame substructure, whilst Quad Core Insulated Panels on the roof, walls and floor create a perfectly insulated office space all year round.
One of the most exciting aspects of having your own office is that you can get as creative as you like- both interior and exterior. Whether you want to decorate the inside with a photo wall or customise the outside with a hanging vegetable garden, Garden Room Offices are highly flexible and easy to make your own.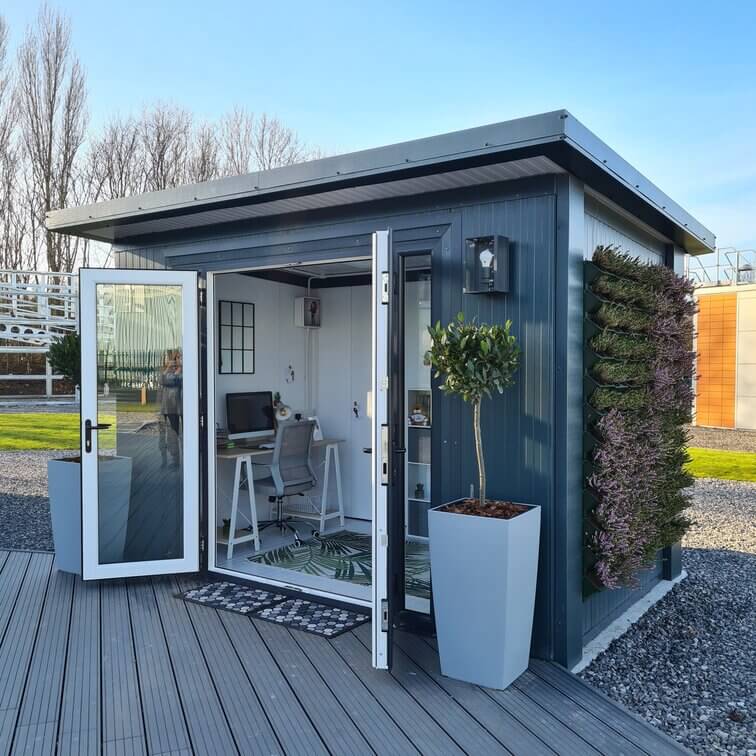 Piccolo Garden Room Kit 1
(3.3 m x 2.2 m)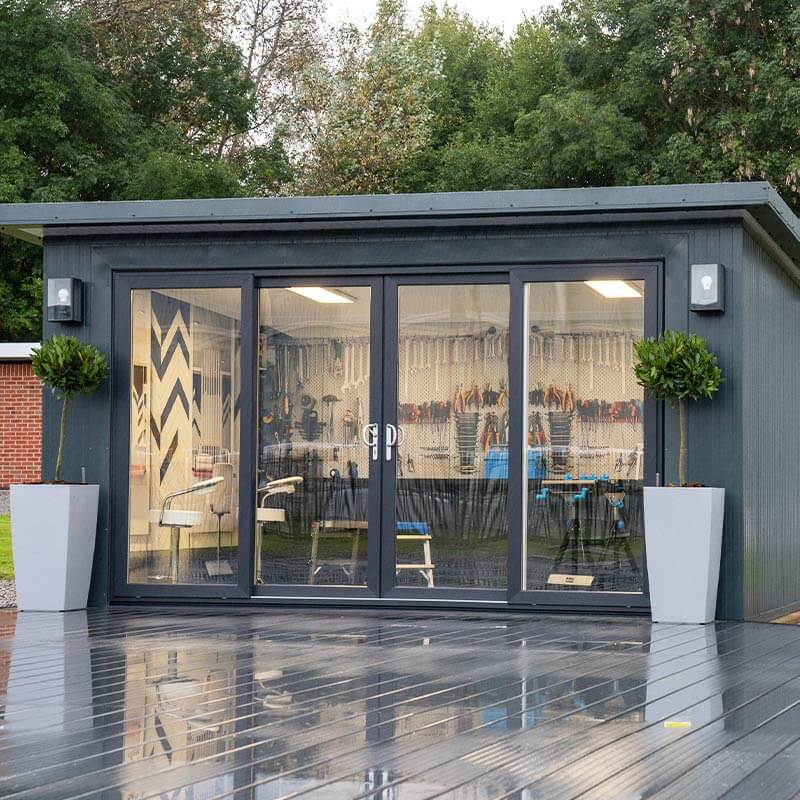 Medio Garden Room Kit 2
(4.4 m x 3.3 m)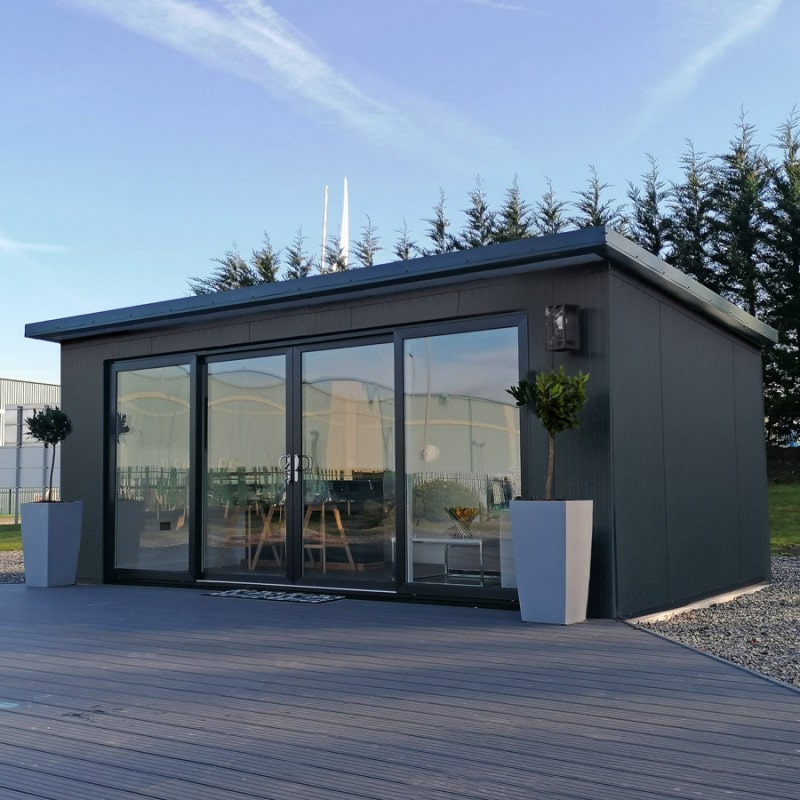 Grande Garden Room Kit 3
(5.5 m x 3.3 m)
Testimonials
Loved how quick and easy it was to order my new garden room online. Ordered some of their roof panels in the past and was impressed with their fast delivery so I thought I'd use them again for my new garden room area.
Mr Thornton
Opted for the Piccolo Garden Room and it was very easy to put together for an amateur DIYer like me! It's going to make a brilliant office space away from my actual house once I'm set up inside. 5 stars!
Miss Saad